Phone
Over 170,000 Phone Numbers Available for Your Custom Telemarketing Campaign.
Postal
Personalized Subscriber Records for 176,000+ Decision-Makers with Purchasing Power.
Email
Deliver Your Custom Message to Any of Our 47,000 Opt-In Subscribers.

Facilities Management
& Maintenance




Reaching executive-level facility professionals for your direct marketing message is simple, with Building Operating Management
and Facility Maintenance Decisions
magazine subscribers.

Commercial Cleaning




Looking for decision-makers in the Commercial Cleaning Industry? Subscribers of Contracting Profits and Sanitary Maintenance are your resource for finding sanitary supply distributors, building service contractors and in-house cleaning professionals.

Railroad & Rail Transit




Reach over 25,000 Railroad Transit Executives in a variety of industry disciplines with Progressive Railroading magazine's subscriber database. Your target audience is ready for your direct marketing message.

Is List Rental A Worthy Investment?
Has your company been struggling of late? Have you tried email marketing in the past with little to no success? Perhaps you wonder if the rumors are true... email does not work. I am here to tell you that is a misnomer coming from businesses that have used the wrong email lists in the past. If you target the wrong audience for your product or worse, use a poor-quality list, your email campaign will most definitely fail.
Cheap Begets Cheap
In your search for a list broker, you will find companies that have collected lists that are years old, that don't know any attributes of the email recipient, or have no idea of the accuracy of the information in the list. Beware that there are a lot of companies out there that want to rent lists to you that are irrelevant to the people you are marketing to. These lists can be tempting to people that are inexperienced with renting lists for mail, phone or email campaigns. Why? Because the lists are cheap! I am sure you know the adage "you get what you pay for." That is exactly the case when you rent lists from second-rate companies that do not care about the success of your campaign. It is easy to collect random email addresses from areas throughout the internet. But the key to success with that list is the information behind those emails. A good list rental provider will be able to provide you with more details. At the end of this article, I provide 9 questions to ask your list provider before you decide to accept their terms. This will help you weed out the poor list providers from the excellent list providers.
High-Quality Names
When you rent a list from a company that houses a high-quality database, you are going to have high-quality results. There are companies out there that can tell you the age of the email on their database, the occupation of the email owner, the place of employment of the email owner, and many other details that are going to directly impact the success of your campaign and allow you to more accurately target your audience. With the right list rental company, you will know if you are sending mail to the director of a company or the janitor of a company. You will know the name of the company you are targeting when you get the list of names. Being able to identify and target your audience is extremely important when you want a prospect to sit up and take notice.
Compiled List vs Response List — Quantity vs Quality
Whether you are using a compiled list or a response list plays a significant role in determining the success of your ad campaign. A compiled list is simply a list of names/addresses/emails that the list broker gathered regardless of the contact the list broker has had with that individual. This opens the door for you to receive old data or un-verified data both of which could mean inaccurate data.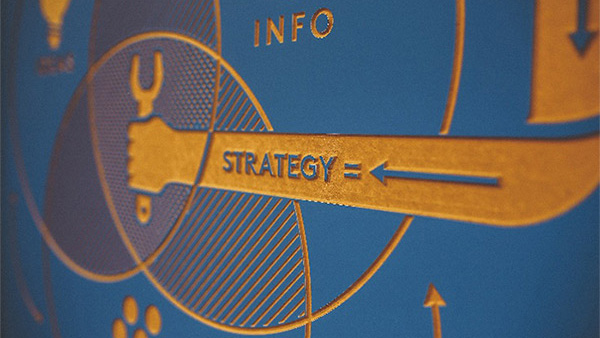 By using a response list, the data you're working with has been confirmed via a response of some kind. This response could be in the form of a telemarketing call, a website interaction, or personal validation from the broker that the information is accurate. With the increase of accurate data, the delivery rate of the message also increases, and ultimately the response rate increases.
If given the choice between a compiled or response list, typically the response list is going to be the better list. Continue to keep in mind the quality of data on both list types, because you'll still want to factor in the age of each list and the demographics. Those factors will help determine the terms of your agreement with the broker. If you are willing to spend more, you're going to get higher quality names. In most cases, you will get more value out of your dollar by investing in a response list.
Why You Need Fresh Information When You Rent A List
The key to a successful marketing campaign, based on a list rental, is using the most current information as possible. If the list broker cannot pinpoint the age of the list on their file and how long they have had specific people on file, their list is suspect. That piece of information is something every company that is renting out lists should have on file.
Email
Email addresses can change for several reasons and often the person is not going to take the time to change their email address with companies they are subscribed to on the internet. That is why it is important for owners of these lists to analyze the bounce files and remove or correct emails that are bouncing from their files. If the company that owns the email list is actively using their own email list (very likely), they should be routinely notified of inaccurate emails. How they act on those notifications has a large impact on the information they store. Either that information is going to become more accurate as a result of a company's actions or the information is simply going to continue to deteriorate in quality.
What are some examples of why an email may change on a database?
An email subscriber may leave the company, making their email address invalid on the data file.

Perhaps a company name has changed and the person did not notify the company housing the data that the email has changed.

Another change that impacts the health of a file is if a person moves to a new position in the company. If this happens, and their job title is part of the data, this data should be updated by the list rental company. If information is not updated periodically, you could be emailing a person (or even multiple people) that are no longer a member of your target audience.
There are a handful of reasons an email can be invalid. You want to do everything in your power, as a consumer, to weed out companies that do not maintain a current list of their emails on file.
List Rental Strategies: 3 Ways To Connect With Your Target Audience
Now that you have decided that a targeted list rental is the right strategy for your business, it is time to decide which method of communication you wish to use. The available methods are phone, email, and postal address.
Email

Email is by far the most valuable of the information to obtain of the three communication methods and also, the most effective. Because email addresses change so frequently for people, it is important that you do your due diligence when you are renting a list by finding out how the list owner maintains the list.

Postal Address

Direct mail is also an effective marketing tool when done properly. Again, this depends on the accuracy and freshness of the data you are working with. There is a direct relationship between the age of a list and the level of accuracy the list has. As the list grows with age, the likelihood of accuracy declines. For example, if the postal address was added to a list just 3 or more years ago, there is a strong possibility that the person no longer lives at that address or no longer works at the company you are mailing to. A list rental company should be able to tell you how often their data is refreshed. Many companies perform surveys, request renewal verification, or use telemarketing resources to confirm information on their system is still accurate.

Phone

The last way to connect with your audience via a list rental is by phone. You can use phone in conjunction with address and/or an email campaign or simply run the phone campaign alone. This is another piece of data that your list rental company should be able to verify accuracy within the last couple of years. Have they used the phone number? Do they delete phone numbers that don't work when they try to use the phone number?
The more checks the list owner/broker has done with their list, the better chance of success on your part. When you are spending a few hundred dollars on a list, the list rental agency should be able to confirm the accuracy of the list data within a few percentage points. Do not get stuck renting an out-of-date group of random people to send your offer to.
Questions To Ask A List Rental Agency Before You Pay For A List
Is the list a response list or compiled list?

How do you acquire the information in your lists? Are they customers of yours? What market is served?

What fields are included in the data? Are there fields available beyond that?

How often is your data refreshed?

What format does the file come in?

Do you provide free quotes?

Do you provide open and click rate information for email blasts?

What forms of payment do you accept?

How long do I have to wait for list delivery?
As you can see, there are quite a few things to think about when you are shopping for a list rental. Remember to ask questions and do not accept vague answers. A reputable company will easily provide you with answers for these questions.